"

"...rich in voice, with a fluid scat…reaches into a song, pulling everything she can from it – all the sweetness or sorrow, joy or sassiness that can be had…"" - Providence Monthly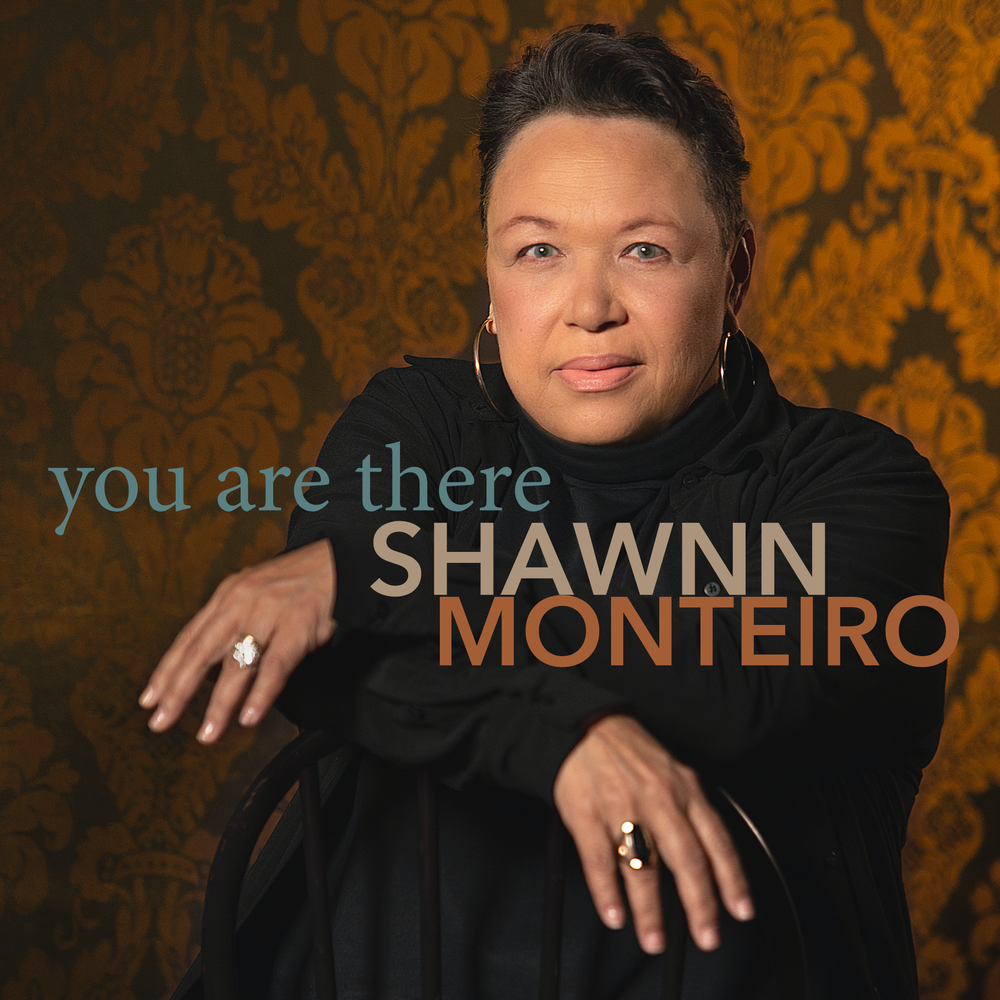 Press Review- Scott Yanow
Jazz Journalist, historian
    Shawnn Monteiro is a veteran jazz singer whose conversational storytelling style and phrasing sometimes recall Carmen McRae a little although with her own musical personality. She was discovered early on by Mongo Santamaria, working in his band for two years before launching her solo career. Ms. Monteiro made her recording debut in 1993 and has since led six albums (including three for the Whaling City Sound label) with one of the highpoints being 2002's One Special Night. In addition to teaming her with flugelhornist Clark Terry and drummer Jimmy Cobb, that album had her accompanied by her father, bassist Jimmy Woode, who is perhaps most notable for his important stint with Duke Ellington. Her new recording You Are There is dedicated to her father.
            This set has the singer joined by two world-class rhythm sections. The first six songs feature the recently deceased pianist Michael Renzi (a master at accompanying singers), bassist Dave Zinno and drummer Steve Langone while the second half of the set has pianist Kenny Barron, bassist Nat Reeves and drummer Joe Farnsworth. Trombonist Steve Davis is a major asset on a few of the numbers while trumpeters John Allmark and Joshua Bruneau also have their moments to shine.
            Shawnn Monteiro, who explores both familiar standards and a few superior obscurities, has a mature voice, a deep understanding of the lyrics that she interprets, and a solid sense of swing. She begins the program with a joyful version of "Dearly Beloved," puts plenty of quiet feeling into Blossom Dearie's "Inside A Silent Tear," and is in top form on a contrasting pair of Dave Frishberg songs: the whimsical "Let's Eat Home" and the emotional ballad "You Are There." Renzi contributes some sparkling piano to a medium-tempo "How Deep Is The Ocean" and both the singer and trombonist Davis sound beautiful on "You'll See."
            The music stays at a high level during the second half of the set. "The Shadow Of Your Smile" has some fine scat-singing and trombone work; their interplay is one of the set's highlights. On "Autumn Leaves," Shawnn Monteiro begins singing the verse as a duet with Barron, states the melody with the trio for a chorus. and then in the second chorus really displays her jazz phrasing, perfectly placing her notes without losing the words or the melody. A light bossa rhythm, a fine trumpet solo and the leader's warm singing uplift the lesser-known "Alone At Last" and she follows with a personal version of "Never Let Me Go." A cooking "How High The Moon" is sandwiched by "I Hear Music" before the set concludes with "My Old Friend," a heartfelt tribute to a close associate.
            You Are There is an enjoyable and easily recommended set full of first-class singing that features Shawnn Monteiro in top form.
Scott Yanow, jazz journalist/historian
You Are There
Album notes from Bob Gulla
For most, if not all, artists, work is a personal statement, a creative proclamation of who they are and where they come from. Vocalist Shawnn Monteiro dedicated this wonderful new project to her Dad, the acclaimed late bassist James Bryant Woode (pronounced Wood' ee), a veteran of Duke Ellington's orchestra, and whose performances include that legendary night at the Newport Jazz Festival in 1956, as well as dates with legends Charlie Parker and Eric Dolphy, among others. When Shawnn sings the title track, Woode becomes a visible presence in his daughter's performance; you can sense how hard it is for her to finish the song without choking up. But it's this balance of control and feeling that embodies Shawnn's unique connection with her audiences. You often hear people talk about how Shawnn "owns the room," a phrase now used sparingly but often mentioned about Carmen McRae and Sarah Vaughan, two of Shawnn biggest idols and influences. This is also an accurate compliment for Shawnn. 
You Are There is Shawnn's sixth recording and her third for Whaling City Sound. She enjoys the company and support of two distinguished trios. The first six songs are with her regular working trio: Michael Renzi on piano, Dave Zinno on bass and Steve Langone on drums. The second half, recorded earlier on a session at Brooklyn's revered Systems Two studio, features Kenny Barron on piano, Nat Reeves on bass and Joe Farnsworth on drums. Trombonist Steve Davis and trumpeters John Allmark and Joshua Bruneau also add their contributions here. 
Overall, the repertoire is split between standards—done in Shawnn's uniquely tasteful and swinging way, and numbers that are less well known. In both instances, Shawnn makes her interpretations look easy, effortless. This, as most singers know, is quite difficult, but is what serves to separate Shawnn's work from so many other jazz vocalists. She sets as an example, the example, a prototype, for how to deliver a song credibly, whether it's an old chestnut or a lesser known gem. Shawnn makes it look easy. 
Shawnn recently retired as Adjunct Professor at the Hartt School/Jackie McLean Institute of Jazz in Hartford after 14 years in the classroom. As an educator, she also taught at Rhode Island College and the University of Rhode Island. In all three schools, she was a mentor, a role model and a guide to a number of aspiring vocalists. 
Shawnn is fortunate to be accompanied by a couple of monster of jazz: Mike Renzi and Kenny Barron. Renzi spent years as music director for Tony Bennett, Peggy Lee, Mel Torme, Freddie Cole, and Sesame Street. He is a master at creating the almost invisible space required to accompany a great singer; you need to be present, strong and beautiful, while at the same time making sure that people barely notice what you are doing. On You Are There, Renzi heightens, rather than takes away from, the focus on the vocalist. He plays ballads, the American songbook, or burning bebop, always just right for the time and place. His duet with Shawnn on "Never Let Me Go" is a perfect example of Renzi's ability to do precisely what is needed to serve the song in the most efficient and tasteful way possible. 
Kenny Barron has earned the respect and attention of appreciative audiences worldwide since his arrival on the scene as a member of Dizzy Gillespie's band. His exquisite, ever-present touch and effortless rhythmic feel are among the assets he explores in order to create a performance that is somehow both comforting and dazzling. 
Nat Reeves is an educator, composer, and bandleader with two recordings as a leader. The late Jackie McLean, Kenny Garrett, Pharoah Sanders and Harold Mabern are just a few of those who've chosen Nat to grace their recorded efforts. 
Bassist Dave Zinno's third recording as a leader of Dave Zinno Unisphere has just been released. His versatility and virtuosity have dazzled audiences and bandmates for decades; like the most gifted musicians, Zinno gets better each time he picks up his instrument. 
Joe Farnsworth's recent Time to Swing CD spent nine weeks in the top 10 on the farnswnational radio chart. The session included Kenny Barron and Wynton Marsalis as part of his supporting cast, which is all you need to know about how widely his talent is acknowledged. 
Steve Langone is a first call for many coming to Boston. He plays any style, from laid back to free jazz, and is particularly respected for his mastery of Latin rhythms. He has two recordings under his name as a leader. 
Now that Shawnn no longer has the scheduling constraints of teaching, she has already started performing along the East Coast. Fans who have followed Shawnn for decades will indeed be pleased to hear this. Recently, one of her long-time musical directors/accompanists, said to her, "Shawnn, I have never heard you sound better than you did tonight." By the lovely and loving sounds assembled on You Are There, we heartily agree. 
—Bob Gulla is a Providence-based writer, author, and editor
Press Posters
Press Kit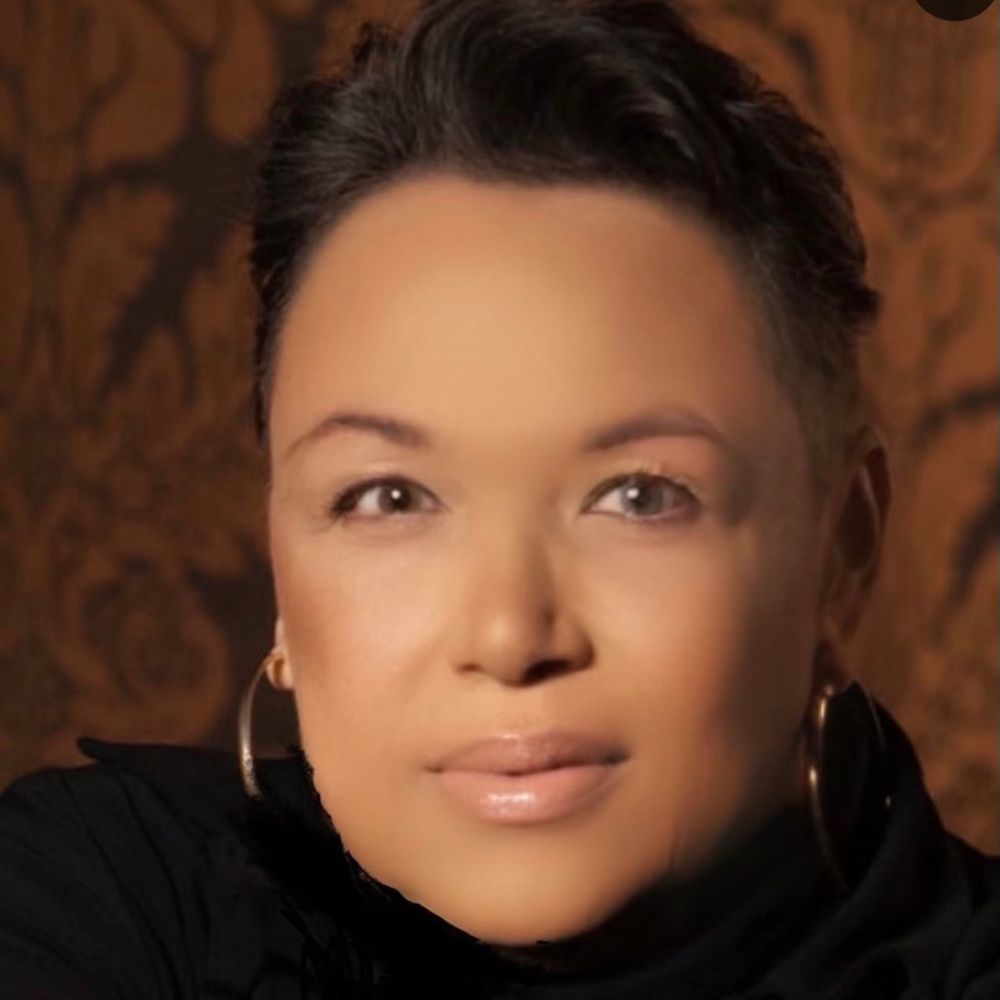 Shawnn Monteiro Bio
Premier Jazz Vocalist
Exciting, captivating and completely distinctive" is how most jazz cognoscenti describe Shawnn's pulsating lyric style. Whether in the intimacy of a club date or the glitter of a Las Vegas showroom, Shawnn has delighted audiences from USA to Europe with her highly popular jazz repertoire laced with blues-oriented improvisations. 
Evident in Shawnn's liveliness of lyrical phrasing and intermittent scat variations is the influences of Carmen McRae and Sarah Vaughan, from whom she draws that inner core of creative energy. But good genes help, too. Shawnn's father was the late renowned bassist Jimmy Woode, veteran of the Duke Ellington band. Throw into the mix, a lot of musical inspiration and guidance from her Godfather, Clark Terry, and you come up with a combination that can't miss.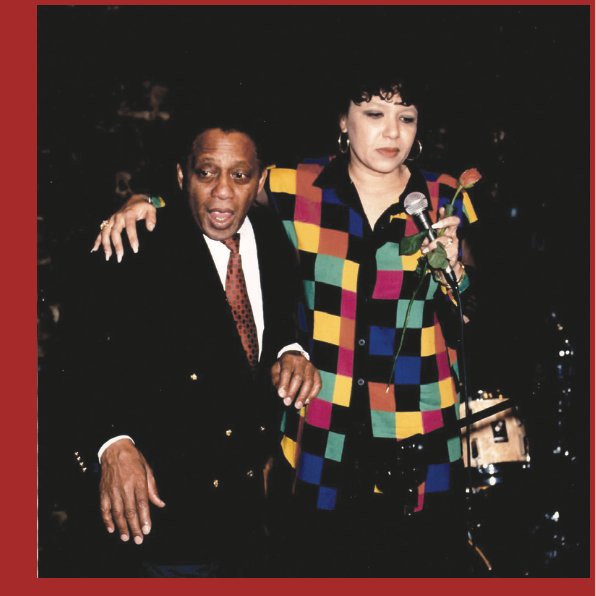 Percussion great and latin/jazz impressario Mongo Santamaria discovered Shawnn working in a club in San Jose, California and signed her on the spot to tour with his band. Shawnn electrified audiences as his only vocalist and female percussionist during that two-year circuit where she shared the stage with such greats as Stan Kenton, Celia Cruz, the Fania All-Stars, and Weather Report. 
Since then, Shawnn has shared the stage with a prestigious list of notables jazz names:  Clark Terry, Red Holloway, Ray Brown, Lionel Hampton, Frank Foster and the Basie Band, Nat Adderly, Kenny Barron, Hank Jones, Bobby Durham, James Williams, Jimmy Cobb, Keter Betts, Stanley Jordan, Ed Thigpen, Johnny Griffin, and Benny Golson....to name a few. 
Ms. Monteiro has delighted audiences from the USA to Europe with her highly popular jazz repertoire laced with blues-oriented improvisations and the American Songbook.  The true quality of Shawnn's voice is best experienced in the ultimate setting of the club dates where her warm charisma can be personally felt by those fortunate enough to spend an evening with her, 
She continues to teach Master Classes all over the world, including one ongoing every summer in Italy since 1995.  She is a former adjunct Professor at the Hartt School/Jackie McLean Institute of Jazz , University of Hartford, Hartford, Connecticut and also Rhode Island College in Providence Rhode Island. 
Her popularity continues to grow as club-goers from Los Angeles to Rome extol the special feelings they share as she lulls them into a mellow mood as only a sensitive jazz vocalist can do. The true magical quality of Shawnn's exciting voice is best experienced in the ultimate setting of the club dates where her warm charisma can be personally felt by those fortunate enough to spend and evening with her. 
Shawnn teaches a Master Vocal Class in Rome and Genova, Italy every summer. (Ongoing since 1995) 
Artist in Residence – 2 Years at Rhode Island College (Jazz Vocals) 
She was an adjunct Professor (in Jazz Vocals) at both Rhode Island College, Providence, RI and Hart School of Music, Univ. of Hartford, Hartford, CT.
National Tours
Television and Radio
NATIONAL
USA: 
The Village Vanguard– New York, NY 
The Blue Note– New York, NY 
The Rainbow Room– New York, NY 
Langston Hughes Jazz on the Grass– Providence, RI 
Chan's– Woonsocket, RI 
Jazz Workshop/Paul's Mall– Boston, MA 
Scullers– Boston, MA 
Berklee Performing Arts Center– Boston, MA 
Jazz at Sunset– Worcester, MA 
Blues Alley– Washington, DC 
Foxwoods Resort and Casino– Connecticut 
Great American Music Hall– San Franciso, CA 
Keystone Corners– Berkeley, CA 
The Hilton– Las Vegas, NV 
Ceasar's Palace– Las Vegas, NV 
The Diplomat– Miami, FL 
Clearwater Jazz Festival– Tampa, FL 
La Bastille– Houston, TX 
Cape May Jazz Festival– Cape May, New Jersey 
Litchfield Jazz Festival– Goshen, Connecticut 
TELEVISION/RADIO 
Appearances: 
BET on Jazz– Washington, DC 
TV19– Faunee's Place 
Shades – Channel 36– Providence, RI 
Studio 3 – WGMC TV– Worcester, MA 
American Masters Series– Cape Cod TV 
The Ron Della Chiesa Show – Live – WGBHBoston, MA 
Live – WOTB– Newport, RI 
"The Wonder of It All"– Foxwoods National Commercial
INTERNATIONAL
FRANCE: 
The Hot Brass ClubParis; Mas Rodiere, Avignon 
ITALY: 
Eurojazz Festival 2000– Rome 
Alexanderplatz– Rome 
Milan Jazzfest– Milan 
 JVC Jazz Festival– Torino 
15 Euro Jazz Festival– Ivrea 
Biella Jazz Club– Biella 
Sheraton Jazz Series– Genova 
Naples Jazz Festival– Naples 
Ronsiclgione Jazz Festival 
UNITED ARAB EMIRATES: 
The 2003 Dubai Jazz Festival– Dubai 
GERMANY: 
Jazzkeller– Frankfurt 
Radio Big Band– Frankfurt 
Club Dennis– Hamburg 
Binghen Jazz Festival (2005) 
Hanover Jazz Festival 
Hanover Jazz Club 
SPAIN: 
Club Jamboree– Barcelona 
Ourense Jazz Festival– Ourense 
Otano Jazz Festival– Sallamanca 
SWITZERLAND: 
Marienne's– Bern 
Viderbar– Zurich 
Q4– Basil 
AUSTRIA: 
Jazzland– Vienna 
CROATIA: 
BP's– Zabreg 
RUSSIA: 
The Piano Room– Moscow 
Philharmonic Jazz Hall– St. Petersburg 
Jazz Festival– Siberia 
International Jazz at Sea Cruise– Greece and Turkey