1st Sunday Jazz Collective | The Lamp is Low (ft. Shawnn Monteiro)
New Shows Added Fall 2022
Jazz legacy Shawnn Monteiro sings jazz at the beautiful Greenvale Vineyards
Jazz legacy artist Shawnn Monteiro sings with her trio at this private event
Come see the legendary chanteuse perform with her trio Matt deChamplain- piano, Dave Zinno- Bass and Steve Langone- Drums It's first Sunday jazz at the Pumphouse!
BLACK WOMEN IN JAZZ
Take a walk through
jazz history with
Shawnn in a tribute
to the great voices of the
black women of jazz, Carmen,
Ella, Sarah, Nancy, Dinah,
Abbey, Billie and
so many more heroines
of our great American art form. 
From the perspective of a black
jazz singer.
YOU ARE THERE - New Album
VISIT ME on JAZZ RADIO WETF
"

"You Are There" is Shawnn's most important album to date. Rich collaborations with many of the current heavyweights of jazz. Kenny Barron and Mike Renzi, Dave Zinno, Steve Langone, Nat Reeves, Joe Farnsworth, John Allmark, Josh Bruneau and Steve Davis. You gotta hear this!"" - L.Y.
— Host WETF Jazz Radio
The Musicians
Heavyweights....
Mike Renzi and Kenny Barron on Piano, 
Dave Zinno and Nat Reeves on Bass, 
Joe Farnsworth and Steve Langone on Drums, 
John Allmark and Josh Bruneau on Trumpet  
Steve Davis on Trombone
 Select album notes from Bob Gulla
Shawnn is fortunate to be accompanied by a couple of monster of jazz: Mike Renzi and Kenny Barron. Renzi spent years as music director for Tony Bennett, Peggy Lee, Mel Torme, Freddie Cole, and Sesame Street. He is a master at creating the almost invisible space required to accompany a great singer; you need to be present, strong and beautiful, while at the same time making sure that people barely notice what you are doing. On You Are There, Renzi heightens, rather than takes away from, the focus on the vocalist. He plays ballads, the American songbook, or burning bebop, always just right for the time and place. His duet with Shawnn on "Never Let Me Go" is a perfect example of Renzi's ability to do precisely what is needed to serve the song in the most efficient and tasteful way possible.  
Kenny Barron has earned the respect and attention of appreciative audiences worldwide since his arrival on the scene as a member of Dizzy Gillespie's band. His exquisite, ever-present touch and effortless rhythmic feel are among the assets he explores in order to create a performance that is somehow both comforting and dazzling.  
Nat Reeves is an educator, composer, and bandleader with two recordings as a leader. The late Jackie McLean, Kenny Garrett, Pharoah Sanders and Harold Mabern are just a few of those who've chosen Nat to grace their recorded efforts.  
Bassist Dave Zinno's third recording as a leader of Dave Zinno Unisphere has just been released. His versatility and virtuosity have dazzled audiences and bandmates for decades; like the most gifted musicians, Zinno gets better each time he picks up his instrument.  
Joe Farnsworth's recent Time to Swing CD spent nine weeks in the top 10 on the farnswnational radio chart. The session included Kenny Barron and Wynton Marsalis as part of his supporting cast, which is all you need to know about how widely his talent is acknowledged.  
Steve Langone is a first call for many coming to Boston. He plays any style, from laid back to free jazz, and is particularly respected for his mastery of Latin rhythms. He has two recordings under his name as a leader.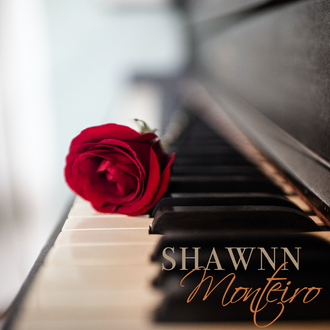 A note from Shawnn
The Songs...
"My Old Friend" was introduced to me 
by Jimmy Cobb. It was on an album he recorded 
with Gregory Hines singing vocals. 
It has such a sad message and I've sung it at many memorials for musicians. However, it is a beautiful song melodically and I couldn't let it go. 
"Dearly Beloved" I heard performed by the great Nancy Wilson 
at the Newport Jazz Festival and fell in love with it. 
"Inside a Silent Tear" was written by the great Blossom Dearie... 
...one of many of her songs I'd like to record. 
"Let's Eat Home" I heard on the radio performed by Rosemary Clooney 
and I couldn't get it out of my head. "You'll See", was written by the wonderful Carroll Coates. He wrote a couple of songs on my very first album, 
Visit Me, so I couldn't pass up the chance to record this one. 
A lot of the songs are standards but timeless. I hope you enjoy what I have selected.